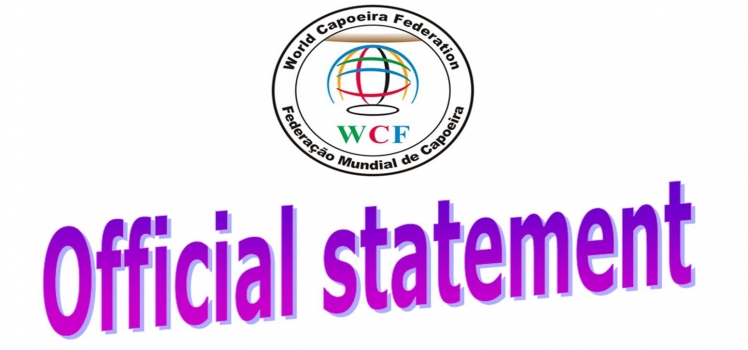 As announced in the earlier statements, the 2015 World Championship on Sport Capoeira which was supposed to be held in Rio de Janeiro was canceled.
In this regard, the people who purchased travel tickets should follow the procedure as stated below:
- should abolish their tickets;
- if any amount has been lost as a result of cancelation, scan the ticket and all receipts regarding the issue and send to our email:
info@world-capoeira.com 
Management Board of WCF holds the right to decide on matters pertaining to reimbursement of monetary damage.
Note: The above mentioned terms are applicable only to the candidates who completed online registration as well as their confirmation on WCF website (www.mundialcapoeira.com) for the competition, before the final date i.e March 15, 2015.
World Capoeira Federation restates its sincere apologizes to all participants due to arising concerns!
20/09/2015