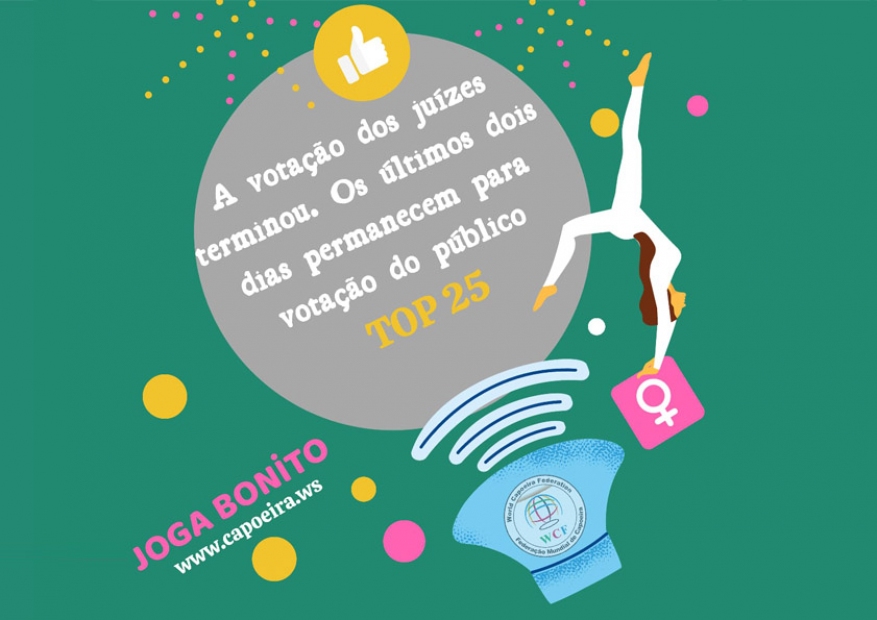 With all the official WCF judges having already finished their scoring of the ladies participating in the latest online competition the final days are going to be strained.

While the judging panel, in the name of fairness and impartiality, were not permitted to score for people from their own groups, you the public are definitely allowed.
It's now up to you the public to get your favorite players across the line into the second round.
Each LIKE on a players video = 1 point towards their final score. If you didn't vote yet then it's time to get in there now and show your support for your friends.
Voting will close at midnight Friday July 17th (Tallinn, Estonia time).

https://www.capoeira.ws/events/joga-bonito/rounds/round-1/?lang=en

16/07/2020