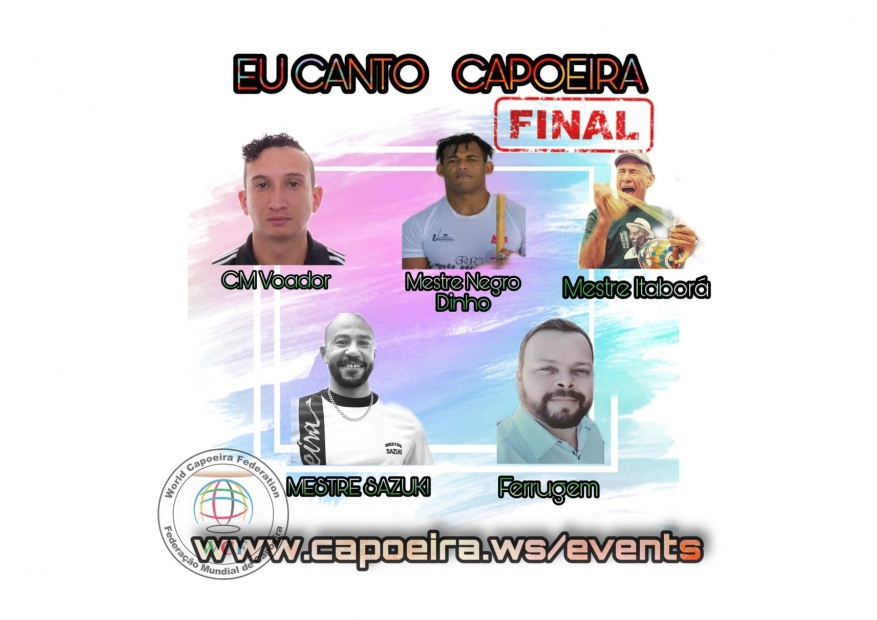 Eu Canto Capoeira - Online Music Festival
The 2020 online music festival has entered the third and final round.
Five composers remain, five nations, five brand new songs.
Voting has started.
Don't forget a portion of the final score is in your hands, the vote of popular opinion.
Go to the website now and check out the videos of the finalists. Give your like and comment votes to your favourites and feel free to share those videos to your social media.
Good luck to all the finalists.
19/05/2020