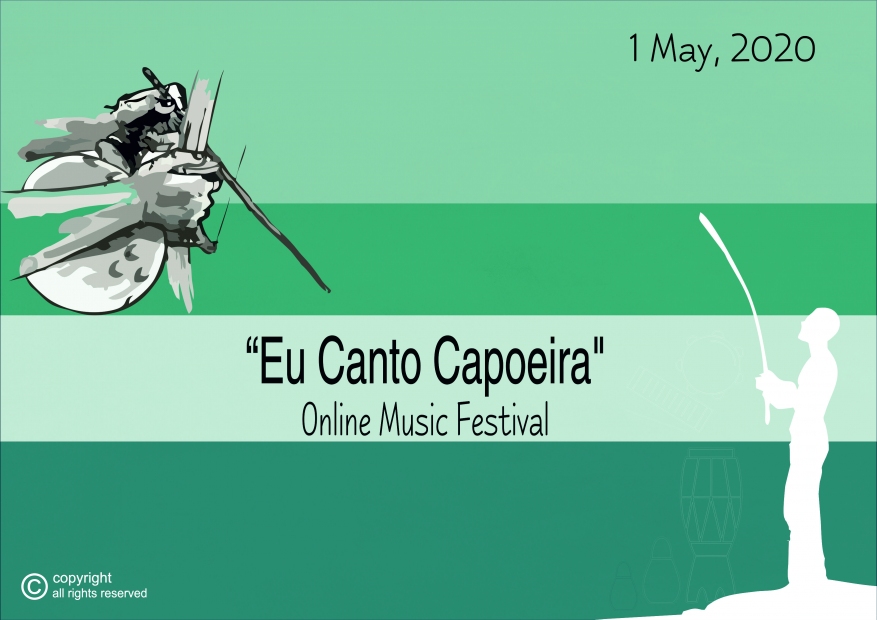 Eu Canto Capoeira - Online Music Competition.
While the world continues to be in lockdown, 39 individuals from 12 different countries have put their time to good use and composed great new songs of Capoeira.

Round 1 closed on Friday seeing the top 10 proceeding to round 2. Included in the top 10 are Capoeiristas from Brazil, France, Italy, USA, Portugal, Columbia and Czechia.
These 10 artists are now required to compose a whole new piece of music for the second round and after the amazing work done in round one you can believe that these new pieces are going to be great.

You can follow the action on the WCF website directly to the 2nd round entries here https://www.capoeira.ws/events/eu-canto-capoeira/rounds/round-2/.

Don't forget that on top of the scores given by the judging Masters Suino, Casquinha, Boneco, Hulk and Tonho Materia, a portion of the score is taken from public opinion.

So get in there watch the videos and give away some likes to your favourite composers and pieces of music.

09/05/2020