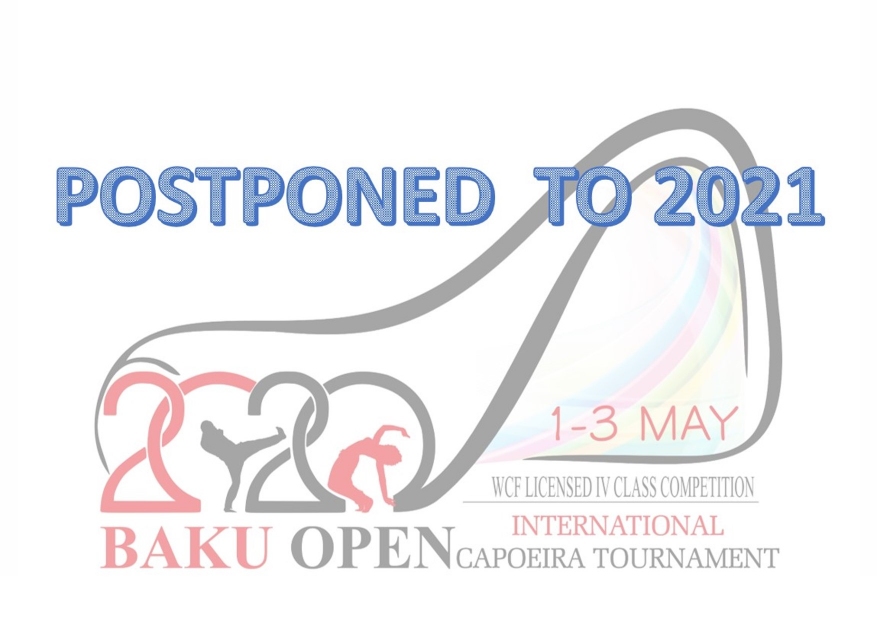 In light of the ongoing pandemic COVID-19 the Azerbaijan Capoeira Federation as well as the World Capoeira Federation agree that it's not safe at this time to continue to plan to host the Baku Open scheduled to take place on the 1st - 3rd of May 2020.
The event will be postponed to an as yet undecided date.

We at WCF ask all athletes, coaches and fans to take the warnings seriously and comply with self quarentine and social distancing until this terrible disease has passed.

We want all athletes of Capoeira to remain safe and healthy.

For more information about new event date please keep checking the WCF website, Facebook and Instagram.

For those already registered please contact the Azerbaijan Capoeira Federation for details of your registration.
20/03/2020