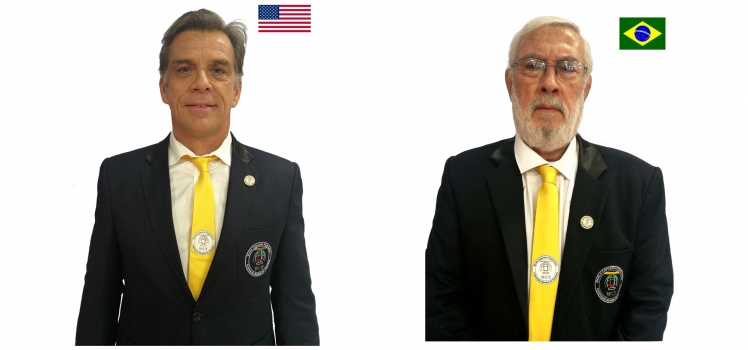 This week Mestre Boneco has officially stepped down as Chairman of the Council of Masters.
A new replacement for Chairman has already been nominated by the Council of Masters and subsequently approved by the WCF Management Board. Mestre Itapoan is to take up position of the Chairman of the Council of Masters effective immediately.
Mestre Boneco had been considering the move to step down as Chairman for quite some time in respect to a few ongoing concerns mainly towards the misconceived understanding that with three of the major roles of the WCF being filled by members of the same Capoeira group, Group Capoeira Brasil, that the WCF was becoming over-influenced by the group and under the sole control of those Master. He believes that the WCF "is an organization with international appeal" and belongs to the "diversity of the global Capoeira community" and should therefore be represented equally in diversity in each of the major leadership roles of the organisation.
Mestre Itapoan (Reimundo Cesar Alves de Almeidahas) was born august 13, 1947 in Salvador Bahia Brazil. On September 22, 1964 he began learning Capoeira Regional from Mestre Bimbaand remains his disciple to this day.
In 1972, Mestre Itapoan founded the Ginga Associação de Capoeira. He is also the founder of the Associação Brasileira dos Professores (Brazilian of teachers of Capoeira) and the Federação Bahiana de Capoeira (Bahia Federation of Capoeira). In 1990, he was awarded the national sports medal of honor from the Brazilian ministry of education.
(https://capoeira.online/history/mestres/mestre-itapoan/)
Mestre Itapoan is excited about his new position in the WCF and hopes his experience and knowledge can help the WCF prosper globally towards the organization's objectives.
06/10/2019