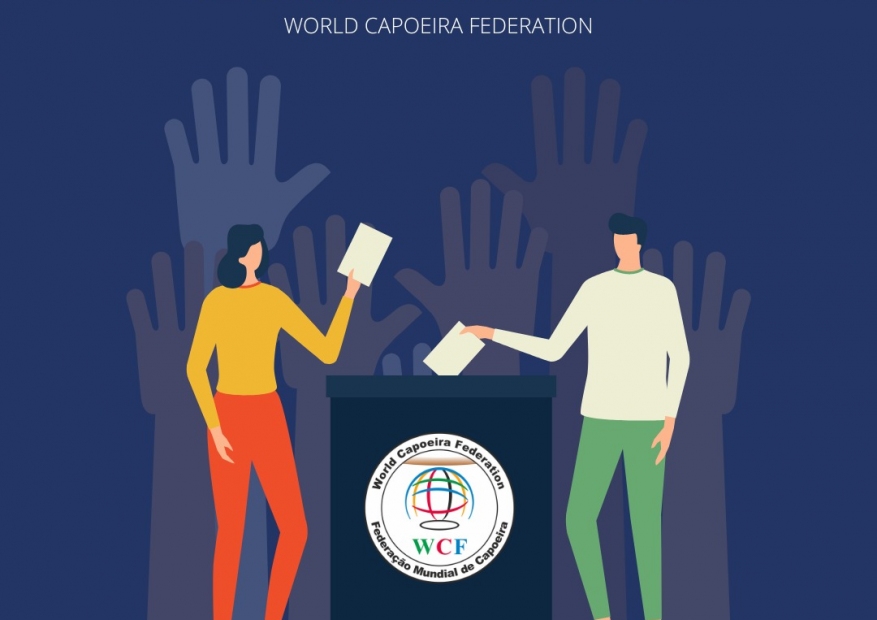 Dear WCF Member!
As a reminder, July 22 is the last day for candidates to run (to send his/her application) in order to participate in the 2022 WCF General Election for the following positions:
- Chairman of the management Board (President of WCF) -1 vacancy
- Vice President (1 vacancy)
- General Secretary (1 vacancy)
- Chairman of the Council of Masters (1 vacancy)
- Member of the Manegement Board (5 vacancies)
Each individual member of WCF may nominate himself for the above positions. The members who have a national capoeira federation in their country must submit their candidacies through their national federation. All other countries can send an application directly to: [email protected].
Click to download the application form.
Who will vote and elect candidates?
An official representative of each national federation participating in the General Conference will vote in the elections on behalf of his country.
Briefly about deadlines:
- July 22 - the last day for submitting candidate forms.
- 1 to 31 August - election campaign of approved candidates.
- 4 September 2022 - General Elections.
18/07/2022