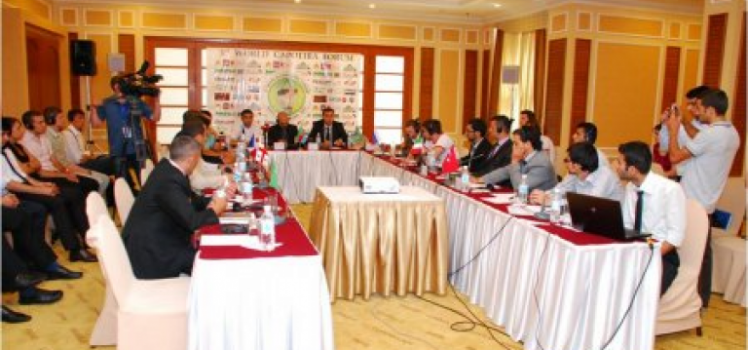 The 3rd World Capoeira Forum was held with the participation of capoeira organizers from some countries of the world in "Grand Hotel Europe", Baku on June 18, 2011. The forum was hosted by Azerbaijan part.
Though many countries as Estonia, France, Georgia, India, Iran Turkey, Turkmenistan and Russia participated in the forum, capoeira organizers of some countries couldn't come to the event, because their financial position was not well, but they were represented by the embassies sending official representation document.

The discussions on the present situation of international capoeira groups, their separate activity and delaying of capoeira development due to the present sparse situation of groups, were conducted. After long discussions forum participants came to a conclusion that establishment of new world capoeira organization and joining of all groups around it, is only way out of the present situation. So, capoeira participants have made decision to hold incorporation assembly of new world capoeira organization by the participants of forum.
The decision about establishment of the new organization has been accepted.
18/06/2011